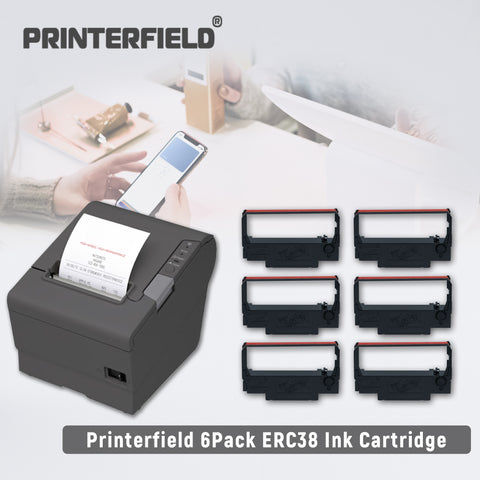 Model: EPSON ERC 38 & EPSON ERC 30/34/38

Ribbon Colors: Black & Red

Compatible with The Following Printer Models:
For Epson 21D/370/375/ERC30/ERC34/ERC38/
For Epson ERC38B/TM270/TM300/TM300A/TM300B/
For Epson TM300C/TM300D/TM370/TM375/TMU200/
For Epson TMU200A/TMU200B/TMU200D/TMU210/
For Epson TMU210A/TMU210AR/TMU210B/TMU210D/
For Epson TMU220A/TMU220B/TMU220D/TMU230/
For Epson TM-U288TMU300/TMU300A/TMU300B/
For Epson TMU300C/TMU300D/TMU325/TMU370/TMU375
For Samsung 270/275

Packaging:  6 Pack / Inner Box
                      20 Boxes / Carton
                      120 Pcs / Carton
To the guests:
In addition to retail, we also provide medium to small volume wholesale supply, customization production, OEM production.
The more you order, the more discounts we offer.
We also have four international express Fedex, DHL, UPS, TNT, and logistics special lines for your choice!
If you need further inquiry, please contact me at Email: sales@printerfield.com. Welcome your further consultation!